JYJ3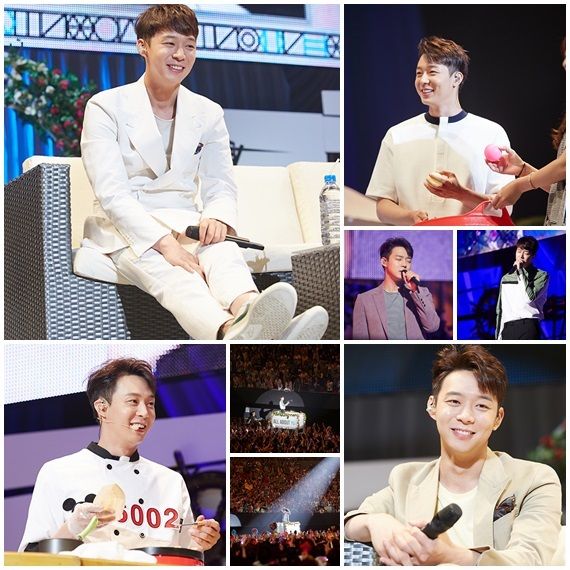 [by Woorim Ahn]
Park Yuchun heated up Osaka with his white suit.
CJeS Entertainment said, "Park Yuchun shook up fangirls' hearts when he showed up with all-white look at '2015 Park Yuchun Fanmeeting Japan Tour 'All About Yu'', which was held at Osaka Jyo Hall in Osaka, Japan on June 30. He made a shaved ice for the fans and spent a special day with them."
The one became the hottest issue was his all-white suit. He appeared on the stage by singing 'Walking In Spring With Her', then the fans gave a big applause for him. He smiled at the audience and they all stood up to sing along with him.
In addition, he opened 'YUCHUN's Kitchen' to make a special memory with the fans and cooked for them. He had on a cute chef gown and made one and only shaved ice. Through choosing several fans to taste…
View original post 146 more words